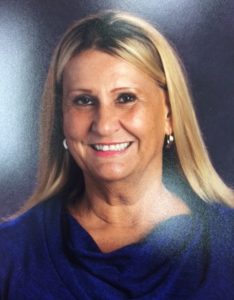 "Teens love this book," … "I was pleasantly surprised to see the book fly through the classroom," — these are just a few of the many comments teachers have said about Mary A. Monroe's trilogy of novels for middle and high school students. Her titles include Miracle at Monty Middle School (also available in Spanish as Milagro en la Escuela Monty),
Krazy White Girl and her much-awaited new title, Tagger, and the new Reader's Theater version of Tagger.
Tagger is inspired by the true story of Job Narvaez, one of Monroe's former students whose story just had to be told; he had been hopelessly addicted to graffiti art at age 14, staying out on the streets until early morning. Graffiti was his life, until it jeopardized everything he wanted, including his high school diploma.
As a Palm Beach County school teacher for over 13 years, Mary Monroe writes about topics that happen in real life to her students – family problems, addictions, abuse – as well as things that are important to young adults – setting and reaching dreams and goals, making friends, having that first crush – and just keeping it real.
Ms. Monroe also appeals to teachers by having complete unit questions, activities and reading counts quizzes available free on her website.
She is a former freelance writer and advertising copywriter, who currently teaches ninth grade reading at a public high school in South Florida, where she resides with her husband and three children. She is a National Board Certified teacher and has a Masters in Education, Reading.
Her goal is to entertain and inspire her readers to get hooked on reading! For more information on ordering her books, and free teacher study guides, visit her web site at www.marymonroebooks.com